The 94th IPMA Fall Convention will be held October 10-13 at the Hyatt Regency in Downtown Indianapolis. IPMA's Fall Convention is the largest podiatric convention in the State of Indiana, offering DPMs 3.5 days and Medical Assistants 1 day of lectures and CME credit, as well as opportunities to network and gain valuable resources in the exhibit hall.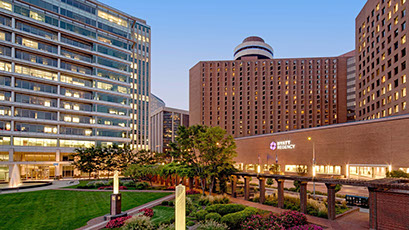 Location and Accommodations
Hyatt Regency Indianapolis
One South Capitol Avenue
Indianapolis, IN 46204
317-632-1234
The Hyatt Regency Indianapolis is offering a special convention rate of $189 for single or double occupancy. This rate is available until September 9, 2019.
Don't miss this opportunity to market your products and services to Indiana's Podiatrists.
The IPMA is pleased to offer its Corporate Partner Sponsorship Program. Corporate Sponsorship provides marketing opportunities throughout the year, as well as many benefits for the Fall Convention, including complimentary or discounted booth registration.
IPMA Corporate Partnership
Corporate Partnership Brochure