The Indiana Podiatric Medical Association (IPMA) represents podiatrists throughout the state with the goal of furthering the specialty of podiatry on the local and national level. We actively educate, support, and advocate for podiatrists and their patients on a wide variety of administrative, licensing, legislative, and patient-care issues.
Mission
To ensure the highest quality of lower extremity health care for patients by advancing the art and science of podiatric medicine through advanced continuing education, legislative advocacy, public education and promotion of the profession.
What is a Podiatrist?
Doctors of Podiatric Medicine (DPMs) are the Foot and Ankle Specialists in Indiana. These Doctors specialize in the diagnosis or medical, surgical and mechanical treatment of the human foot and related structures. What is a podiatrist will give you an in-depth look at the educational medical training and the role of podiatrists in the health care profession. Click here to find out further information on careers in podiatric medicine.
Find a Podiatrist
The "Find a Podiatrist" service is intended for personal use only and is designed to help you find a practicing podiatric physician in your area. The IPMA/APMA is not endorsing or recommending any individual whose name it provides to assist either a patient or another professional.
Although IPMA/APMA undertakes reasonable efforts to keep the information contained in "Find a Podiatrist" accurate, IPMA/APMA does not guarantee the accuracy of this information.
Some listings in "Find a Podiatrist" include links to websites maintained by IPMA/APMA members.
The IPMA/APMA provides these links as a guide to other internet resources related to this specialty. IPMA/APMA is not responsible for the content or privacy practices of other web sites.
Click here to find a podiatrist near you.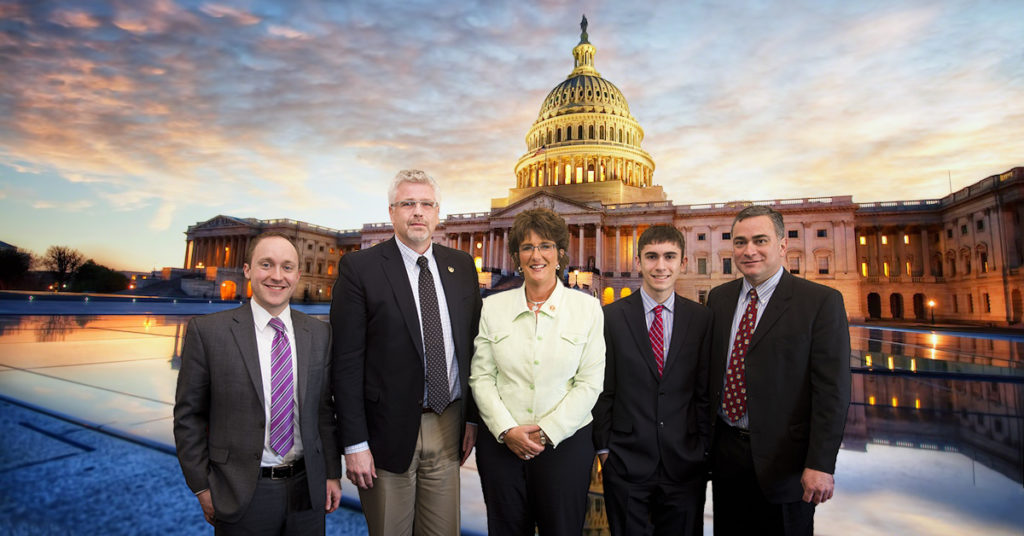 AMPA Lobby Day (from left to right) Matt Solak – Exectutive Director, Patrick DeHeer – APMA Board of Trustees, Jackie Walorski – (R) US Congresswoman, Nick Grandfield – Chris' son, Chris Grandfield – DPM, Immediate Past President
IPMA 2020 Board of Trustees
Brian Damitz, DPM, President
Sandra Raynor, DPM, President-Elect
Christopher Grandfield, DPM, First Vice President
Cathy Coker, DPM, Second Vice President
Nathan Graves, DPM, Secretary-Treasurer
Richard Loesch, DPM, Immediate Past President
Kathleen Toepp-Neuhoff, DPM, North Trustee
Michael Carroll, DPM, Central Trustee
Zahid Ladha, DPM, South Trustee
IPMA Staff
Matt Solak, Executive Director
Derek Dalling, Deputy Executive Director
Geri Root, Director of Events
Erin Dalling, Financial Administrator
Lauren Concannon, Continued Education Coordinator
Trina Miller, Administrative Assistant
Quintanilla Dowdell, Membership Coordinator
Melissa Travis, Creative & Communications Director
IPMA Lobbyists
LegisGroup Public Affairs, LLC
Glenna Shelby
Ron Breymier
Matt Brase